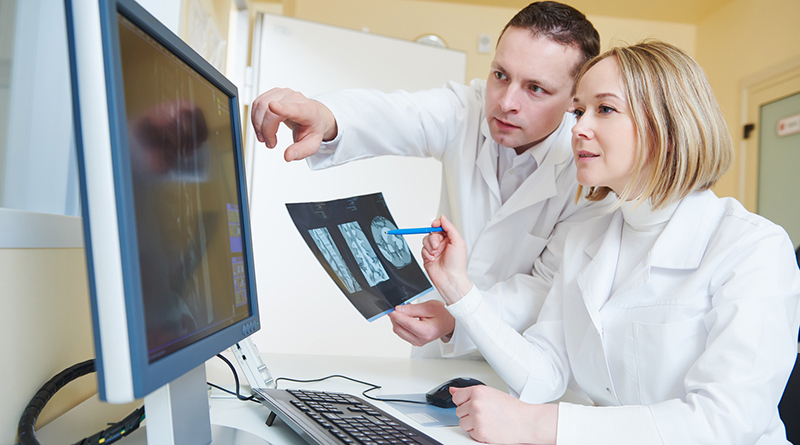 Texas has made many medical strides in recent years. For instance, the Lone Star State is home to the world's largest children's hospital (Texas Children's Hospital) and the world's largest cancer center (The University of Texas MD Anderson Cancer Center).
One noteworthy medical advancement the state has made is its development of imaging centers in numerous cities. These centers feature a number of specialties, such as MRI, ultrasound and X-rays. Below, we've listed a variety of these facilities as a point of reference for current/prospective patients, doctors, and more in or near the following cities:
Austin
Dallas
San Antonio
El Paso
Houston

Imaging Centers in Austin, Texas
Although Austin is commonly known for its eclectic live music scene, Texas' capital has also been a site for a growing number of imaging centers, such as the following:
Medical Imaging Centers Near Dallas, TX
As one of the nation's fastest-growing cities, Dallas is home to many research facilities, hospitals, clinics, and the following imaging centers:
San Antonio Imaging Centers to Utilize
The city of San Antonio is located in south-central Texas and is known for its deep history, with the Alamo being its most historic landmark. Present-day San Antonio is the second-most populated city in the state and is continuing to grow, with imaging centers like those below helping to facilitate residents' medical needs.
Concord Imaging – Patients with a number of imaging requests in San Antonio have utilized the services of Concord Imaging, which include their new 3D mammography technology.
Bexar Imaging – Accredited by the American College of Radiology, Bexar Imaging specializes in non-intrusive imaging methods such as bone mineral density and CT scans.
Avestée – Avestée is a collection of women's imaging centers with three different locations in the San Antonio area. Services at these centers include various ultrasounds for issues relating to kidneys, livers and abdomens.
Rainbow Medical Imaging – This imaging facility has been servicing the San Antonio area since 1986. One of its services is providing electrocardiograms, which can be performed at both of their locations.
El Paso-Area Imaging Centers for Patients
On the western side of Texas, you'll find El Paso, which has not only been named one of the best places to live in the U.S., but is also considered a hub for a number of state-of-the-art medical centers.
Imaging and Reporting Facilities in Houston
As the most populated city in Texas and the fourth most populated city in the United States, Houston can provide a lot of worthwhile options for medical care. In addition to being home to the medical centers listed below, it's also where the Texas Medical Center is located, which is one of the largest healthcare facilities in the world.

Imaging Centers in Texas Can Outsource Their Services to Specialty Teleradiology
If you're a professional within an imaging center and you'd like to outsource your imaging and readings, please contact our team today. We'd be happy to provide your imaging center more information about our staff and subspecialties, and we look forward to hearing from you soon!