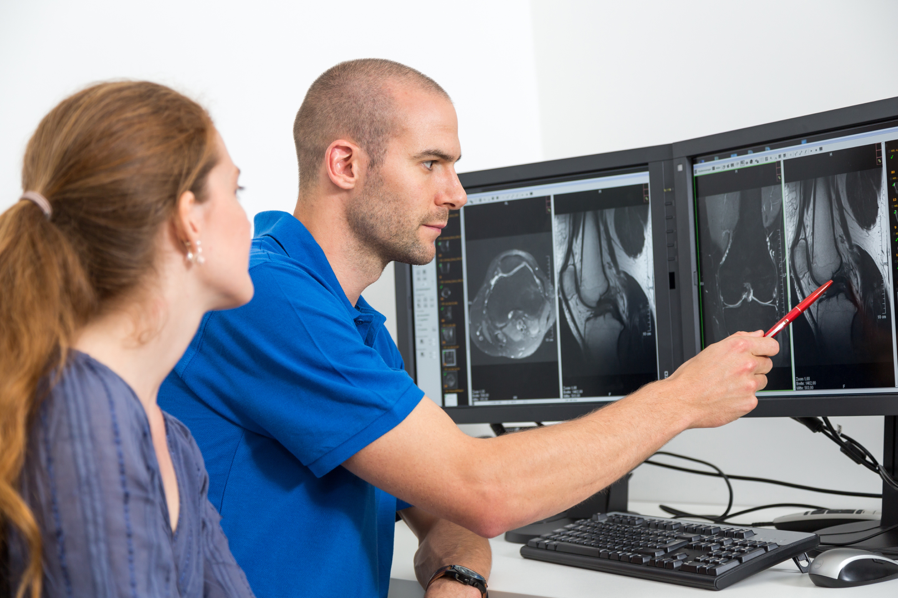 Between the internet, cell phones, and computers, modern technology has completely changed the way that people communicate with each other. In turn, this change in the way that people communicate has caused changes and improvements in the way healthcare is provided.
Over the last few decades, advancements in technology have resulted in the rise of telehealth, telemedicine, and teleradiology. Keep reading to learn more about these terms and the differences between telemedicine vs. teleradiology vs. telehealth.
What Is Telehealth?
Telehealth is the use of electronic information and telecommunication technologies to distribute health-related services and information. Much broader than both telemedicine and teleradiology, telehealth allows long-distance communication between patients and health care professionals. This communication can include care, reminders, guidance, education, intervention, monitoring, and even remote admissions.
Telehealth is also applicable to a wide range of healthcare fields. This includes:
Dentistry
Occupational therapy
Physical therapy
Counseling
Chronic disease monitoring and management
Disaster management
What Is Telemedicine?
Telemedicine occurs when health care professionals assess, diagnose, and treat patients at a distance through telecommunications technology. This enables health care professionals to deliver primary and specialty care to patients who are in the comfort of their own homes, workplaces, or assisted living facilities.
Some of most common types of telemedicine include:
Interactive Medicine – Interactive medicine enables patients and physicians to communicate in real-time while upholding HIPAA compliance.
Remote Patient Monitoring – Just like it sounds, remote patient monitoring lets remote health care professionals observe patients that live at home through the use of mobile medical devices to collect data.
Store and Forward – Store and forward telemedicine allows healthcare providers to share a patient's information with practitioners in another place.
What Is Teleradiology?
Teleradiology is the process in which a patient's radiological images from a range of healthcare facilities are communicated electronically to offsite radiologists for review and reporting. The experienced teleradiologists will provide key insights about the images and offer suggestions on the course of further patient care.
Teleradiology is ideal for the following radiological images:
Ultrasounds
PET/CT
X-rays
CTs
MRIs
There are various benefits of teleradiology for both patients and healthcare facilities. Some of these benefits include:
Lower costs
Access to Subspecialty fellowship trained radiologists
Higher efficiency
Fast turnaround
Better access to rural areas
Administrative and IT support readily available
Telemedicine vs. Teleradiology
While teleradiology and telemedicine are very different processes, they do have some similarities. Both enable medical professionals to provide high-quality patient care from a distance and require the use of technology to communicate.
Additionally, teleradiology falls under the category of store and forward telemedicine, since both of these methods of healthcare involve sharing a patient's information with other healthcare professionals to get an opinion or diagnosis.
Along with teleradiology, other types of store and forward telemedicine include:
Teledermatology
Teledermatoscopy
Retinal screening
Telepathology
Contact Specialty Teleradiology to Learn More
Specialty Teleradiology is a teleradiology company that works as an extension of your practice to provide the highest quality patient care. We have extensive experience in PET/CT, MRI, X-ray/ultrasound, and various subspecialties.
Contact Specialty Teleradiology to learn more about how we can help your practice provide the best patient care possible.