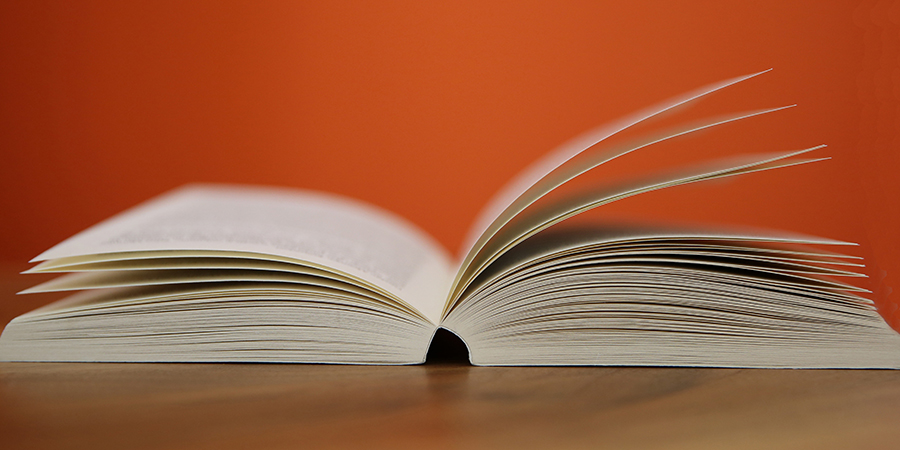 Whether you are a medical professional who is looking for some new books to add to your shelves, or a radiologist who is searching for an interesting audio book to listen to during your commute to work, this list of 10+ books is a great resource for anyone in the healthcare industry.

1. Cutting for Stone – Abraham Verghese
"A sweeping, emotionally riveting novel with over one million copies sold—an enthralling family saga of Africa and America, doctors and patients, exile and home." – Penguin Random House
2. How Doctors Think – Jerome Groopman
"This elegant, tough-minded book recounts stories about how doctors and patients interact with one other. In the hands of Jerome Groopman, professor of medicine at Harvard and a staff writer for The New Yorker, these clinical episodes make absorbing reading and are often deeply affecting. At the same time, the author is commenting on some of the most profound problems facing modern medicine." – The New York Times
3. Being Mortal: Medicine and What Matters in the End – Atul Gawande
If you are looking for a surgeon's insight on the meaning of life, then this book is just it. New York writer and doctor, Atul Gawande, promotes that we need to spend less time focusing on living longer, but rather, making it more meaningful.
4. Delivering Doctor Amelia: The Story of a Gifted Young Obstetrician's Error and the Psychologist Who Helped Her – Dan Shapiro
One of Dan Shapiro's specialties is treating other physicians. So when Amelia Sorvio, an obstetrician, comes seeking his help due to a medical error that could affect a patient's child, his experience as a consoler, and healer, are challenged.
5. Stiff: The Curious Lives of Human Cadavers – Mary Roach
In this nonfiction work, the stories that Mary Roach tells are one of a kind.
"Stiff is an oddly compelling, often hilarious exploration of the strange lives of our bodies postmortem… Mary Roach visits the good deeds of cadavers over the centuries and tells the engrossing story of our bodies when we are no longer with them." – Goodreads

6. Nudge: Improving Decisions About Health, Wealth, and Happiness – Cass Sunstein and Richard H. Thaler
As a New York Times bestseller and Best Book of the Year by The Economist and the Financial Times, this work definitely deserved a spot on our list. As a book that many called "life-changing" and "essential," it is easy to say this is one that will push you to view life differently through the authors' powerful talent and insight.
7. God's Hotel: A Doctor, a Hospital, and a Pilgrimage to the Heart of Medicine – Victoria Sweet
"Dr. Victoria Sweet's account of the Laguna Honda Hospital in San Francisco laments its transformation from an old-style chronic care facility into a modern center focused on efficiency and early discharge." – The New York Times
8. The Buoy Projects: A Story of Breast Cancer, Bucket-Lists, Life Lessons, Facebook and Love – Lorna J. Brunelle
The title says it all. This great read was written by the daughter of Wanda Stairs Howard, chronicling the last ten months of her life. A wonderful book as a reminder on the value of life, and the journey of a cancer patient.
9. The Man Who Mistook His Wife for a Hat and Other Clinical Tales – Oliver Sacks
"This 1985 book written by neurologist Oliver Sacks who is 'one of the great clinical writers of the twentieth century' (The New York Times) tells of his many encounters with patients who are 'lost in the bizarre, apparently inescapable world of neurological disorders.'" – Goodreads
10. Attending: Medicine, Mindfulness, and Humanity – Dr. Ronald Epstein
"Dr. Ronald Epstein's recently published book Attending: Medicine, Mindfulness, and Humanity is among the best books about how to teach the humanistic aspects of doctoring. Epstein weaves together an insightful collection of experiences that examine the clinician's situation starting from inside her own mind and ending at the system in which she practices." – Gold Foundation
Books Especially for Radiologists
We thought it was important to include a section just for radiologists like ourselves! Here are some great reads we recommend to anyone else in our field, or to any other medical professionals who wish to know more about all we do:
Arthritis in Black and White – Anne C. Brower, MD
Body MRI – Evan Siegelman
Core Radiology: A Visual Approach to Diagnostic Imaging – Jacob Mandell
Fundamentals of Body CT (Fundamentals of Radiology) – W. Richard Webb and William E. Brant, MD
Radcases Cardiac Imaging – Carlos S. Restrepo and Dianna M. E. Bardo
Top 3 Differentials in Radiology: A Case Review – William T. O'Brien
Ultrasound: The Requisites – Barbara S. Hertzberg, MD FACR and William D. Middleton, MD FACR

Looking for More Information on Radiology and the Medical World? Check Out Our Blog!
Head over to our blog to find some interesting short pieces on diagnostic imaging, cancer research, and more.